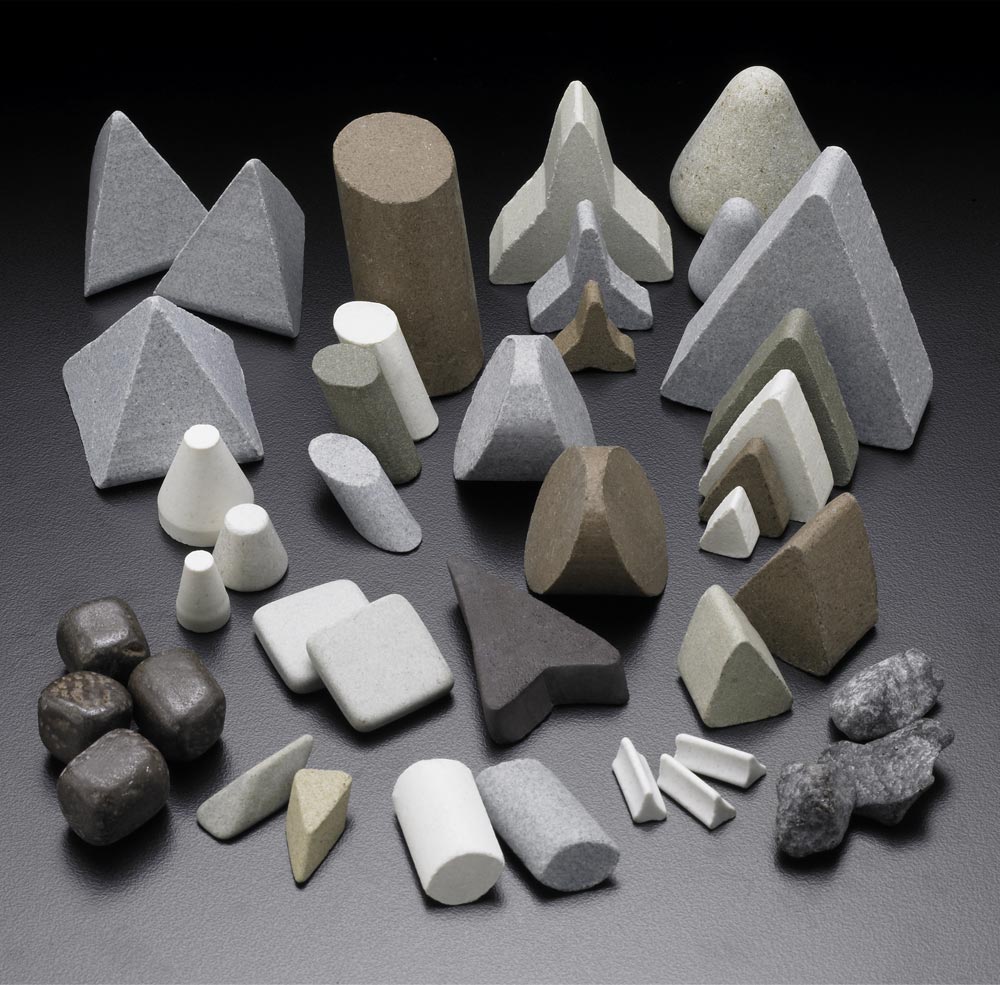 Tumbling Media from Washington Mills
DURAMEDIA® is Washington Mill's original line of standard bond ceramic media available for non-abrasive, mild cut, medium cut and fast cut applications. This comprehensive and flexible media is designed to match media composition, density, shape and size to your exact finishing requirements.

DURALITE® II serves as an alternative to plastic for light deburring and surface conditioning on softer metals.
DURALUM® XM is a sintered ceramic tumbling nugget with exceptional properties.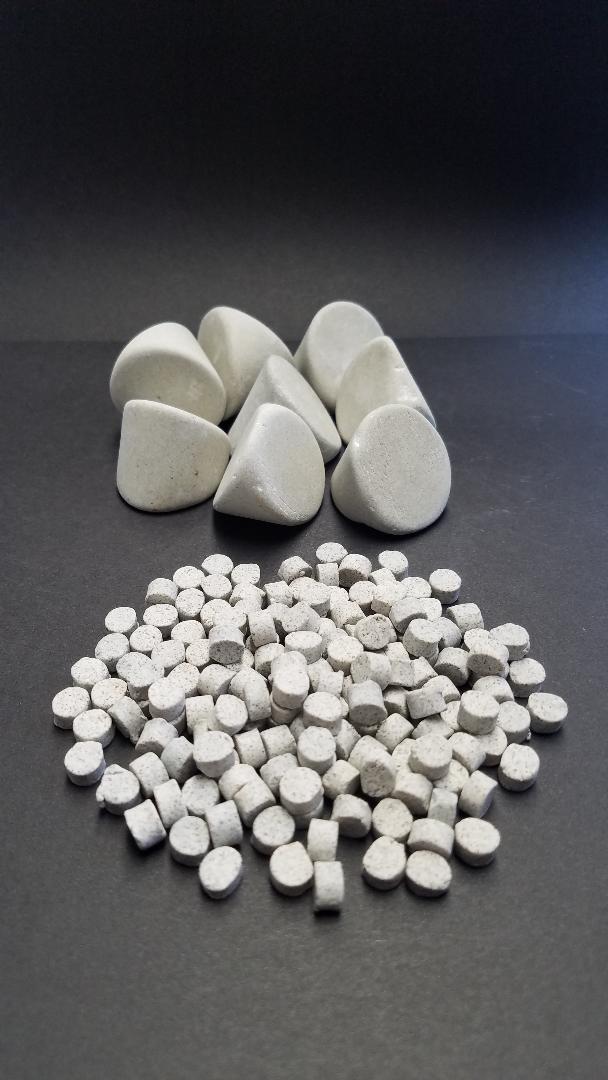 Tumbling Media from Vibra Finish

Vibra Finish sells a complete line of High Density Ceramic, Ceramic, Plastic, Synthetic and Millimeter sized vibratory tumbling media. Their media is available in a variety of compositions, shapes, wear characteristics and surface results.