Equipment from UltraMatic
UltraMatic Vibratory Tub P Series (P3, P6, P8 and P10)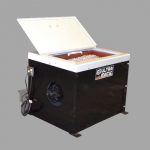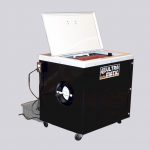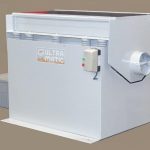 P3 and P6 Standard Features include:


Offset Direct Drive for Superior Finishing Power
Hinged Sound Cover
Foam Lined Sound Enclosure
Solution Pump and Tank
Heavy Duty Bearings
Media Discharge Door
Casters for Portability
Field Tested over 35 Years
Tub Exchange Program







P6, P8 and P10 Standard Features Include:


Heavy Duty Tub is reinforced by gusset plates then stress relieved and shotblasted for maximum durability.
Heavy Duty Roller Bearings Mounted in Precision Machined Removable Housings
Offset Drive For Superior Finishing Power
Premium Cast Urethane Lining
Coil Spring Suspension with Urethane Mounts
Base with Floor Mounting Pads
Operates at less than 80 decibels
Direct Drive Motor with Adjustable Weights
Removable Drain
Adjustable Amplitude
Flo Thru Input Pipe with adjustable valve
Sound Cover Rubber Flap
Media Discharge Door with Quick Lock
Manual Starter with Overload Protection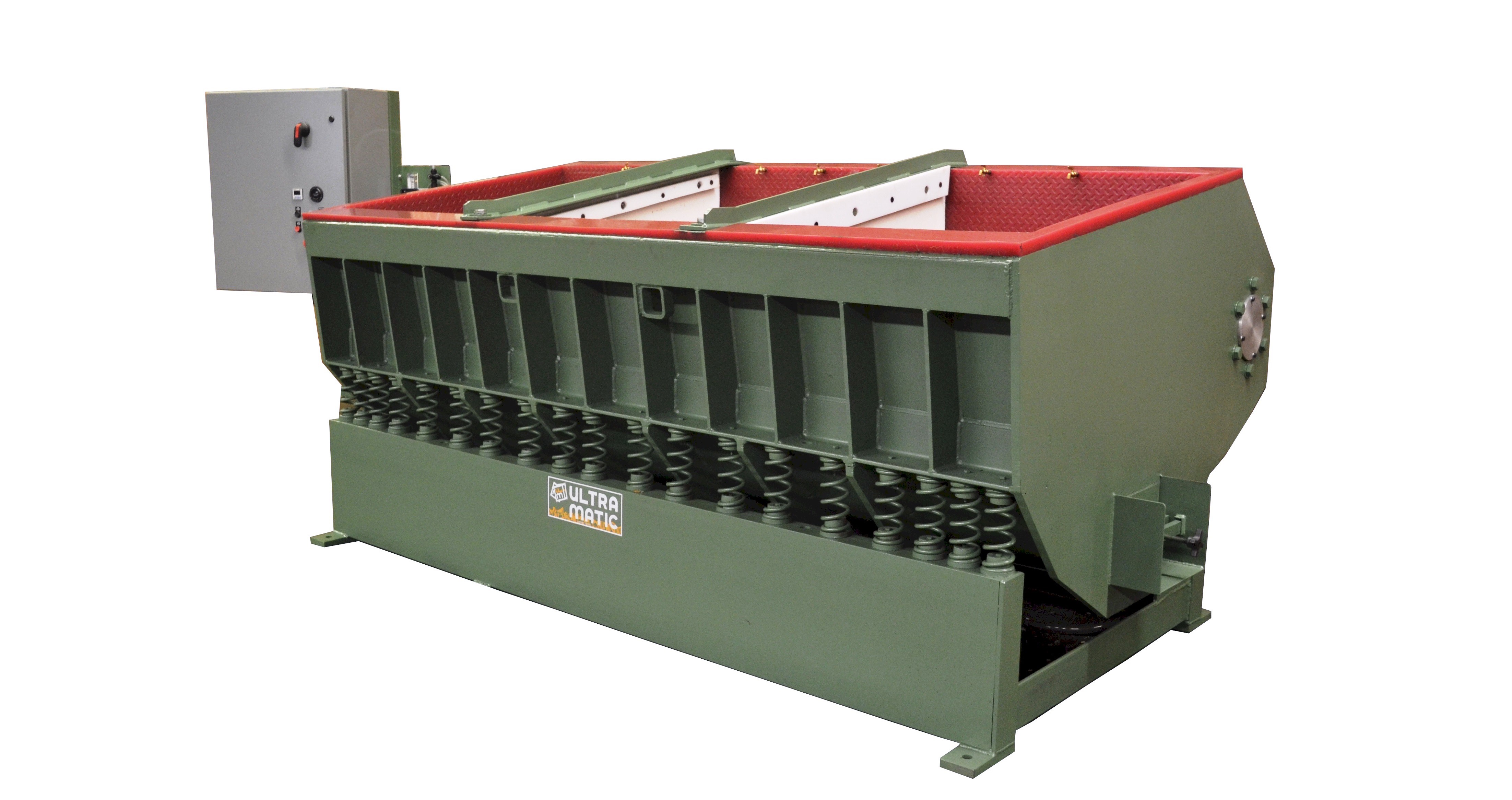 UltraMatic Vibratory Tub OHD Series
Ultramatic OHD Series tub machines are batch machines ranging in size from 3 to 400 cubic feet processing capacity. Their patented OverHeadDrive System provides unequalled finishing energy. The result virtually any size part made can be processed in these OHD machines.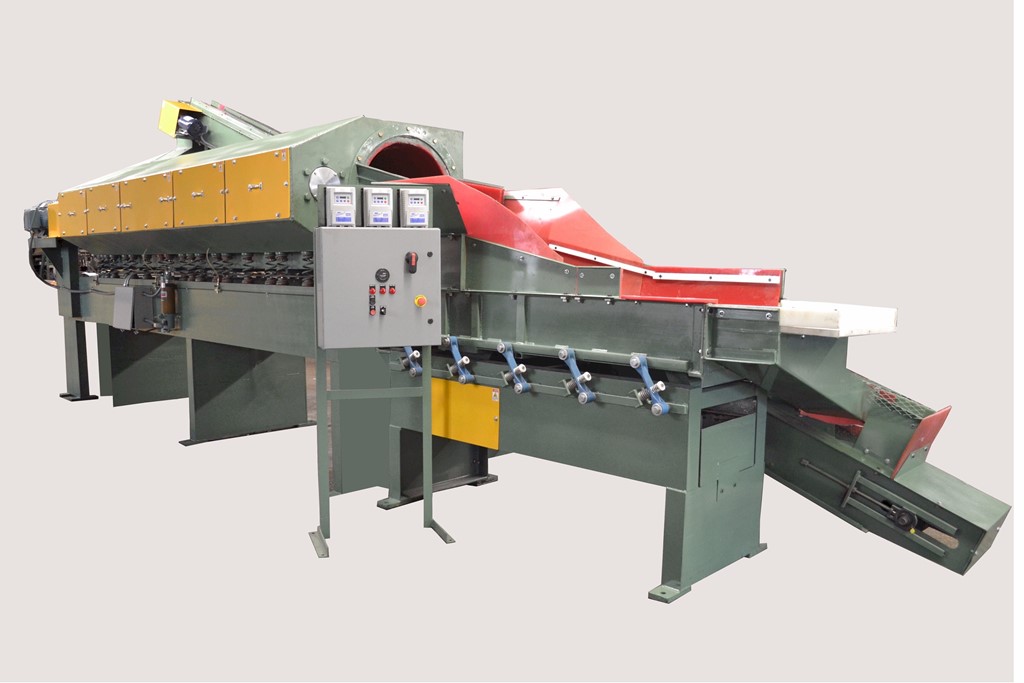 UltraMatic Continuous Thru Feed Systems
UltraMatic Inline Flo-Thru Continuous Systems receive parts as fast as one per second. They can custom design a complete system including part feed conveyor, post process rinse and dry system a Flo-Thru machine that will meet the continuous feed production rate right from your press, whether your part is a powdered metal automotive clutch plate, screwdriver blade, die casting or stamping. Inline Flo-Thru Series Are Available in Open Tub Design in addition to our Standard Tube.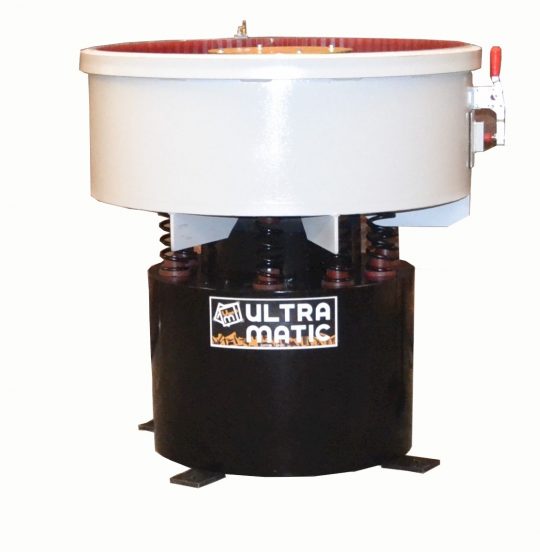 UltraMatic Vibratory Bowl VB Series

VB Series are the ultimate finishing machines for finishing parts in a batch process. They have wide process channel for larger parts and heavy duty drive systems for years of reliable service.


Curved wall cast urethane lined bowl
Spherical roller bearing design in machined housings
Control Panel with timer
Automatic Lubrication
Heavy duty welded / stress relieved bowl
Ribbed side walls
Wet or Dry Process
Variable amplitude
230/460 3/60 volt
Plug door with quick lock
Replaceable drain inserts
Solution spray bar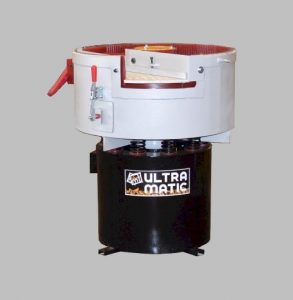 UltraMatic 110 Series Vibratory Batch Bowl Machines
The VB 3.5 and SVB 3.5 are two of the most economical bowl machines on the market.
110 On Off switch with receptacle
Cast urethane lining
Heavy duty bearings
Removable drain insert and hose
Standard base mount drive motor
Solution spray fitting
Cartridge drive system consists of precision grease type roller bearings mounted to the vertical driveshaft.

Heavy duty bowl is of all welded steel construction reinforced by gusset plates.

Adjustable amplitude vibrating action can be changed by adding or subtracting counterweight on the drive shaft.

Quite operation is attributed to the precision drive system. Noise levels as low as 85 dBA.

Rugged polyurethane bowl lining is cast up to 3/4 " thick.

Single phase operation with On-off switch, 6 ft. long cord and plug is provided for connection to 110 volt outlet.

Steel construction base and heavy duty coil springs support the bowl.

UltraMatic Vibratory Bowl SVB Series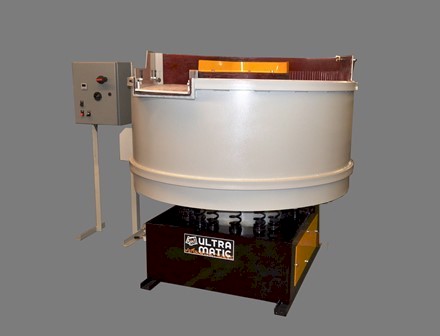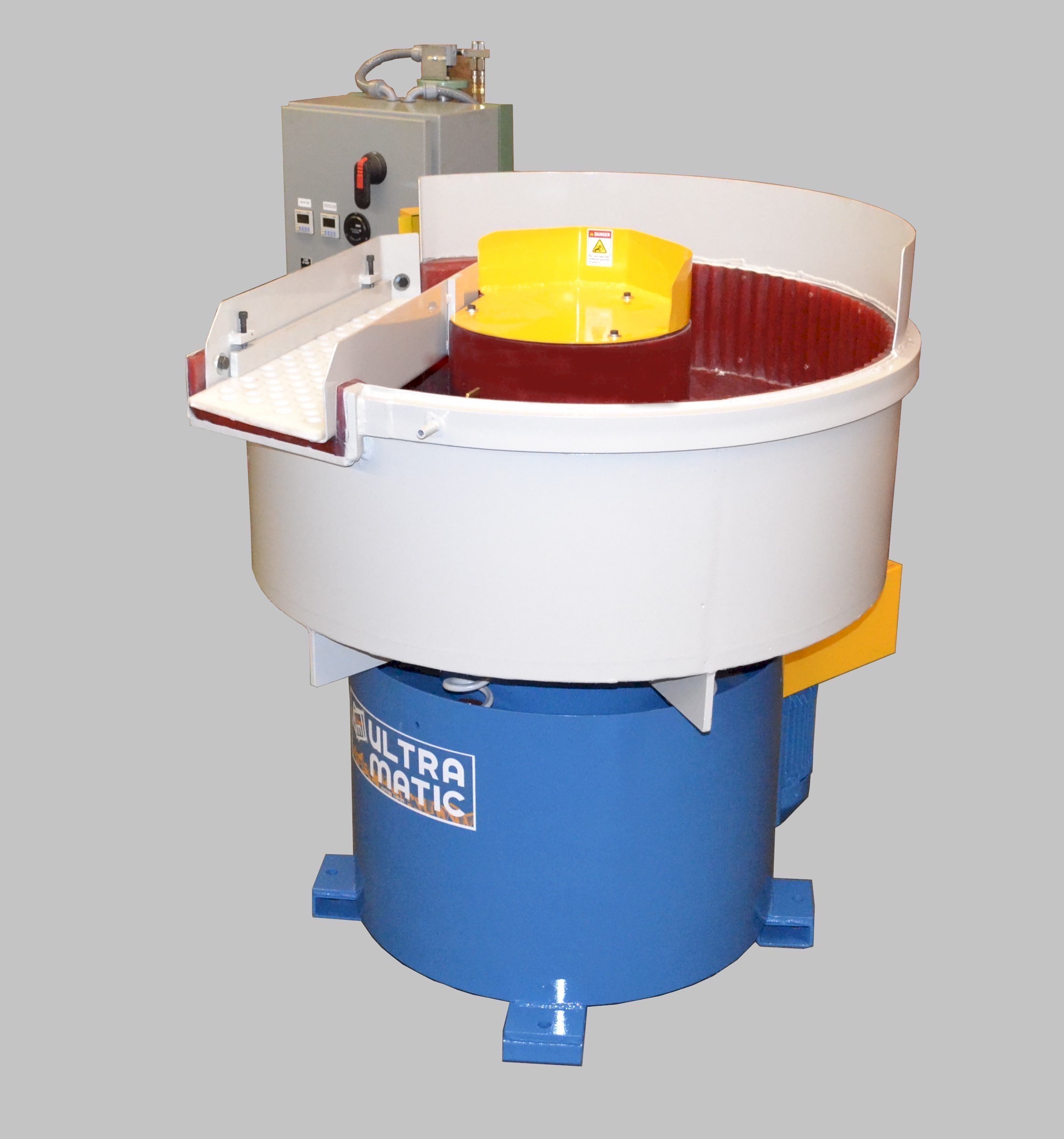 UltraMatic SVB Series bowls include a part unload system that can be automated to provide a virtually operator free environment.
Spiral Contour Bowl for ultimate finishing and separation

Curved wall cast urethane lined bowl

Spherical roller bearing design in machined housings

Control panel with timer

Automatic lubrication

Heavy duty welded / stress relieved bowl

Ribbed side walls

Wet or dry process

Variable amplitude

Compound System

230/460/3/60 volt

Media plug door with quick lock

Replaceable drain inserts

Solution spray bar